Keeping with best practice we would like to take you through the steps of uninstalling our software if you decide not to keep it. We feel this is best practice for any company selling software products..
As AdwareSpywareDetective is a Microsoft Installer File(a MSI file extension) the un installer is in the installer. Double clicking on adwarespywaredetective.msi in explorer to start the un install process:

After you double click on the file adwarespywaredetective.msi the setup wizard will appear. This is the same setup wizard you used when installing the software. But this time the wizard knows that the software is already installed. Click on the next button to continue.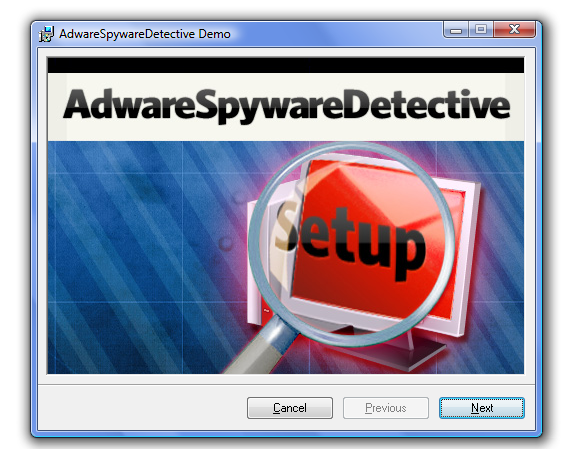 At this point in the wizard you will be asked to to either repair or remove. Select the remove radio button and click on finish.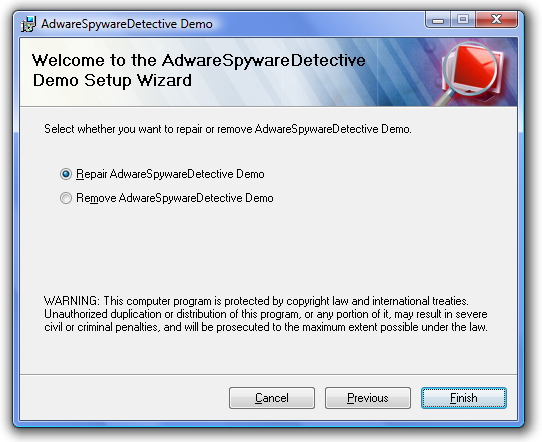 After you press finish the un installer gets to work removing all the files it installed the first time you downloaded AdwareSpywareDetective. You might be asked a security question. Select "Allow" if asked this. This process should take no longer than 20 seconds.